Access to Water & Sanitation 
For the first time in modern history, running out of water has become a real possibility for major cities. The effects of climate change are no longer a far-off threat that will only have consequences for the generations to come. They are here, now. There is no planet B but by partnering with like-minded service providers, industrial players can help leave future generations a planet they deserve. As a global leader in water operations, we deploy our expertise to help achieve the United Nations Sustainable Development Goal of sustained and universal access to essential water services. This includes managing municipal water and wastewater treatment facilities, optimising drinking water production and improving sanitation. We do this through full on-site operation and maintenance, total water management, technical assistance and audits, remote monitoring and assistance. Finally, we make binding commitments to our delegating authorities, industrial clients and partners to deliver long-term access to these services and deliver solutions that suit local conditions.  
Through partnerships with Veolia Southern Africa, clients can spearhead ecological transformation by supporting local authorities in their efforts to optimise the cost of water, improve the quality of service, and co-build innovative solutions for communities. Drawing from decades of experience, Veolia Southern Africa applies industry-leading solutions to an African context. We offer all industrial companies- whether operating in energy and chemicals, agri-foods, pharmaceuticals and cosmetics, vehicle manufacturing or mining - a full suite of services to help them achieve ecological transformation on-site. Our complete range of technology and implementation solutions includes full-service operations and maintenance, and we have a footprint that extends throughout Southern Africa with offices in Johannesburg, Cape Town, Namibia and Botswana.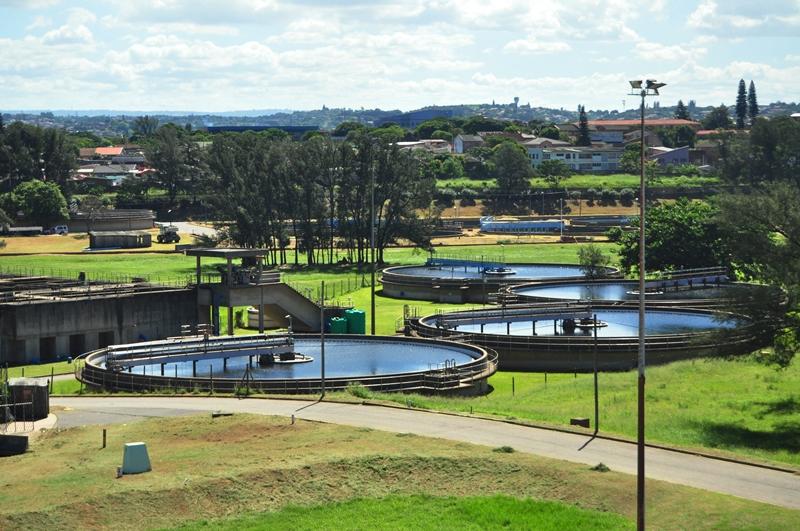 Our complete range of technology and implementation solutions include full-service operations and maintenance, with a footprint that extends into the African continent with sites in Namibia and Botswana. 
Key offerings:
Water Reuse
Sludge Management
Water & Wastewater Operations
Desalination 
Biogas Recovery & Utilisation
Asset Management and Mutualisation
Refurb, Operation & Transfer
Hubgrade Performance 
ONLY 2,5% of the world's water is available as freshwater yet demand for this resource grows steadily. Water reuse isn't a recent innovation, but it presents an effective remedy to the scarcity of freshwater. Water reuse solutions make more water available whilst enabling preservation of natural water resources. In addition, water reuse controls costs and significantly reduces pollutant discharges – significant benefits for municipality, industry, mining and agriculture.
Across Southern Africa, we have implemented water reuse projects:
A key solution to fighting water insecurity. 
Desalination is an alternative solution to increase available water resources. In some regions of the world, it is the only source of water available. Seawater desalination plants, solutions and processes from Veolia are tailored to desalinate seawater for large-scale municipal use. These technologies and processes have improved water security for tens of thousands of people by turning to the only consistent available water source for water relief – the ocean!
With a solid technical capability based on over 160 years' experience in the global water industry, Veolia designs, constructs, commissions and operates large scale seawater desalination plants to meet each community's unique water needs. 
We help municipalities and communities ensure:
Reduced water insecurity
Compliance with drinking water standards
Maximum return on investment